Retirement Biz Strategy: Turn What You Own into What You Do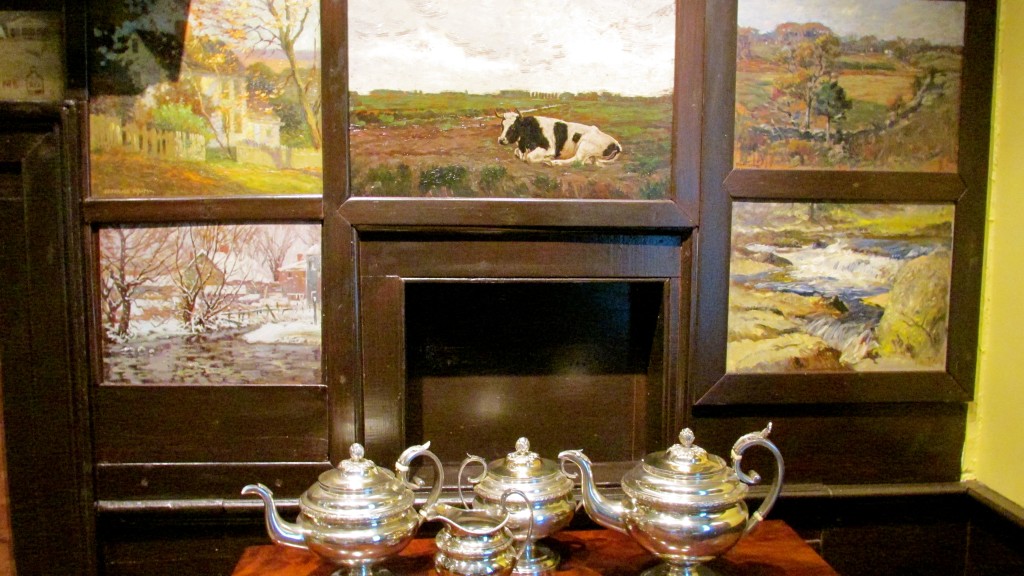 Can you turn what you own into what you do during semi-retirement?
Whether it's a treasured collection of antique postcards, a garden overflowing with organic vegetables or a movie-set worthy home, chances are at least some of what you own might generate retirement-based income.
I got to thinking about this option recently while visiting The Florence Griswold Museum in Old Lyme, CT. More than just a museum, this stunning property has served as the home of the Lyme Art Colony, America's center of Impressionism, for over a century.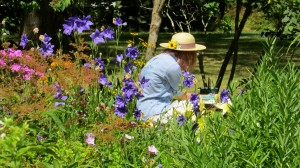 The museum's collections and charming gardens are well worth a trip. But what I most appreciated about my visit was the opportunity to learn about Florence Griswold and her second act. It's an impressive tale that has some valuable lessons for us all about grit, moxie and working with what you got.
Miss Florence, as she is affectionately called, was born in 1850 to a wealthy family and raised accordingly. But during the Civil War, the Griswolds suffered a reversal of fortune. In order to survive, Florence's family turned their home into a school and a boardinghouse, charging boarders rent to help pay their bills.
By the time she was in her 40s, Miss Florence was the sole surviving family member and assumed full responsibility for the family homestead.
Rather than lament her fate, Miss Florence rose to the challenge. Using her warm hospitality and welcoming spirit, she transformed the boarding house into a summer retreat for what eventually became America's best-known Impressionist art colony. By the time of her death in 1937, she had shaped the careers of many influential artists.
Of course, most of us don't have 12 acres of stunning riverfront property at our disposal. But even with far less, lots of people over 50 have found creative ways to transform what they own into what they do – or at least a way to supplement their retirement income.
Some examples of how you might do the same:
Share your housing: As this AARP post highlights, female boomers and older women are increasingly moving in together as a way to save money and form community.
Turn your home into a profit center: A few enterprising folks from across the pond have become homeowners turned innkeepers. And here's a story about an empty-nester couple that turned their farm into a wedding venue.
Sell your "stuff": Whether you're ready to downsize or want to sell on a more regular basis, there might be a way to "turn your trash into cash," as this eBay story highlights, as does this PennyHoarder.com post.
Turn natures gifts into crafts or jewelry: Ever find beautiful shells along a beach or admire the natural beauty of the leaves in your local forest? As these posts demonstrate, there might be a way to transform those items into jewelry or crafts:
Leaf Motif:  a business that crafts a range of home decor products featuring leaves.
As you can see, the possibilities for monetizing your home, collections or property are limitless. So next time you're mulling over your second-act options, don't forget to take time to inventory your physical assets and surrounding. You might be surprised by the possibilities hiding in plain sight.
Similar Topics: Advice, Tips and Tactics, Entrepreneurship
Join our mail list for
exclusive updates!