Hire Nancy: Coaching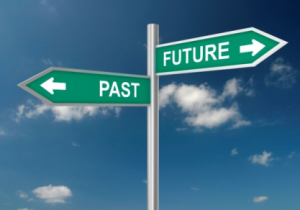 Are you beginning to think about how you're going to spend your time in retirement?  
Would you like to work with a trusted partner to brainstorm ideas, come up with a plan and move forward with greater clarity  about the future?
If you've been thinking about ways to repurpose your skills, experiences and interests into a flexible semi-retirement career, or meaningful volunteer work, we should talk.  With nearly twenty years experience as a career coach, and as one of the country's leading experts on semi-retirement, I am in a unique position to help you create a work-life plan for your next act.
I offer clients two options:
 "What's Next?" Exploration Package
The 4-session package (first session runs 1.5 -2 hours) is ideal if you're thinking about leaving your "big" job and would like some expert assistance with clarifying your direction and brainstorming your work/volunteer options. Together we will work as a team to:
Define a vision of your ideal semi-retirement life.
Gain a greater understanding of what type of work you love to do, do well and find meaningful.
Research real-world options that fit both your skills and lifestyle needs.
Explore creative ways to repurpose your skills, interest and experience into retirement "work".
Begin to develop an implementation plan
The process typically takes place over a 3-month timeframe, but we can go as fast or slow as you see fit. The package includes:
4 coaching sessions (either by phone, Skype or for people in the NY/CT area in-person)
Assessment package
Nancy's time to analyze the assessment exercises
Touch-base e-mails in between sessions
TOTAL INVESTMENT: $1750 (payable in full at first session)
3-Hour Quick-Start Package
This 3-hour package is a terrific option for people who don't want much assistance, but would still love a chance to discuss their ideas, sort through their options and begin to develop a plan for semi-retirement. The package is divided into two sessions (first session runs two-hours and the follow-up session is one-hour) and includes a copy of my book, Second-Act Careers, as well as a summary e-mail report of "next steps" and recommended resources.

TOTAL INVESTMENT: $750 (payable in full at first session)
FAQ
Who is your typical client?  My clients are well-educated professionals who want to continue to be engaged with meaningful work in "retirement," while having ample time to enjoy other life priorities. While every situation is unique, my clients have gone on to pursue a wide variety of options, including consulting, freelancing, part-time work, web-based income and meaningful opportunities in the non-profit space.

What if I still need to generate a full-time or nearly full-time income? I'm probably not the best coach for your needs – my services are geared for people who are truly semi-retired (or about to be semi-retired).

Do you work with people in person or by phone? I work with people around the country by telephone or Skype.

What days of the week do you consult? Consulting sessions are scheduled on Thursdays and Fridays during normal business hours.

What are your credentials? I invite you to read my full bio here, but here are a couple of highlights:

Masters degree in career development
Career columnist for NextAvenue.org (PBS website for boomers) and Forbes.com
In private practice since 1996
Popular speaker about semi-retirement options.
And most importantly, hundreds of satisfied clients!

What if I need additional services after we complete the package? Not a problem –  I have a network of wonderful associates that I can refer you to for ongoing coaching, as well as other services. Whether you need help with building a website, creating a resume or putting together a business plan, I can offer you the names of people who can provide the assistance you need.
Contact
Sounds great! How can I set-up a time to discuss this further? Just e-mail me at njcollamer@gmail.com with a brief description of your needs and I'll get back to you ASAP so we can chat by phone to determine if we'd be a good match.