A Favor: What's Your #1 Question About Planning Your Semi-Retirement Career?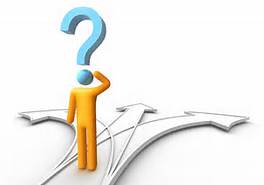 I have a favor to ask of you …
When you think, dream or ponder your semi-retirement career, what questions come to mind?
What concerns do you have?
What information would you find most helpful – inspirational success stories, information about courses, help with figuring out what you want to do or ___________(fill in the blank)?
Why do I ask? Because I really, really want to make this blog as helpful as possible for you. But I can't do that unless I know what you're thinking.
So please, let my know your thoughts by leaving a comment in the comments section below. Or if you'd prefer not to comment publicly, send me an e-mail at: njcollamer@gmail.com with the subject line "Blog Question" and let me know what's on your mind.
I'd be so appreciative if you'd take the time to do this. And as a thank-you, if you respond by April 15th, you'll be eligible to win a free 30-minute telephone consult with me. I'll randomly select the winner from a drawing on April 16th.
In advance, thanks a million for your input. I'm so very grateful to have you as part of my community.
Similar Topics: Updates and News From Nancy
Join our mail list for
exclusive updates!