A New Day Dawns at MyLifestyleCareer.com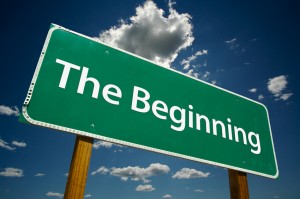 Sept. 11, 2012
Dear Friends:
Today marks a new beginning for MyLifestyleCareer.com.
Starting with the obvious, those of you who are long-time readers will undoubtedly notice that we've given the site a makeover.  We updated our look, moved the site over to a WordPress platform (thank you web designer extraordinaire Brad Hogan!) and built a more user-friendly navigation system. But that's not the only exciting behind-the-scenes development I've been working on.
Let me explain…
As many of you know, I've been writing about flexible careers on the Internet since the late '90's. Back when I started out, my focus was on helping moms create more lifestyle-friendly career paths. It was very interesting work and a perfect fit for me as I raised my own children. But about a year ago, after my own children had moved on to college and career, I decided it was time to redirect my energy towards my contemporaries – the boomer generation – and help them plan for their "semi-retirement" careers.
In conjunction with that shift in my business focus, I came up with the idea of writing a book about second-act careers. I called my book agent, she agreed the idea sounded intriguing and we decided to give it a go. After receiving my fair share of rejection letters (a rite of passage that my daughter insists makes me a "real" author – hah!), I signed a book deal with Ten Speed Press, a division of Random House, for a book titled Second-Act Careers: 50+ Ways to Profit From Your Passions During Semi-Retirement.
I'll be sharing lots more about the book in the months ahead (it won't be officially published until January, but for now, if you'd "like" it or pre-order it on Amazon, I'd be very grateful). The book is filled with inspirational stories , time-tested reinvention strategies and little-known resources for people who want to figure out ways to earn income on a part-time basis after leaving their "big" careers.
And now that the book is written, I am excited to reconnect with you here on MyLifestyleCareer.com. Thanks for your patience during my absence, and more importantly, thanks for being part of my community. Stay tuned and stay connected — I promise you that lots of great new content will be heading your way in the months to come.
With thanks,
Nancy
Similar Topics: Updates and News From Nancy
Join our mail list for
exclusive updates!