Two Cool (and Free!) Tools for Freelancers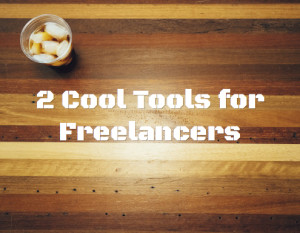 This is a quick read but it includes two very cool tools if you're interested in freelancing during semi-retirement:
1. How To Design A Great Ebook Without Design Skills (+ 10 Ebook Page Templates For Your Book). This priceless post on Fizzle.com is loaded with helpful tips and resources for anyone interested in putting together an e-book (or even a book-book for that matter). I can't believe how much useful info is in this post – this is now at the top of my bookmark file.
2. Freelancer.com has put together a special e-book showcasing some of their users' personal stories and experiences. Among the people featured are a senior citizen and former professor from Kolkata battling post-retirement blues, an architect from Manila challenging gender stereotypes, a Stanford graduate teaching English to the developing world, and an advocate of Pakistani descent empowering non-profit organizations with technology. It's a fun read that could give you some great ideas of how to profit from being a freelance worker during retirement.
Similar Topics: Classes, Tools & Freebies, Work From Home
Join our mail list for
exclusive updates!