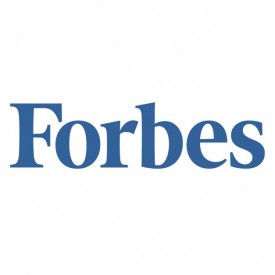 I am truly honored that MyLifestyleCareer.com was selected for the second year in a row to the Forbes list of the Top 100 Websites for Your Career. I encourage you to read through the whole list. But until then, here's my own "mini-list" of ten boomer-friendly sites that I culled from the Forbes list. These sites specialize in flexible work, encore careers and second-act reinvention advice — all topics that I know are of great interest to my readers and clients.
So with thanks to Jacquelyn Smith who wrote the original piece on Forbes.com, here are my picks of ten great sites for boomers interested in semi-retirement careers, excerpted directly from the 100 Best list:
For People Interested in Flexible Work:
The Cool Works 
CoolWorks.com is a job search site for seasonal work in "great places." It has been central to the summer job and seasonal job market niche for 16 years—but they have a youthful, energetic, older and bolder spirit. "We have a dedicated core of job seekers who use Cool Works to actively seek job opportunities in great places like national parks, various resorts, ranches, camps, ski resorts, and jobs on the water," the site says. They also serve individuals seeking volunteer and conservation corps opportunities.
Flex Jobs
Aimed at job seekers who want part-time, flextime, and freelance jobs or positions where they can telecommute, FlexJobs is a subscription service that charges $15 a month or $50 a year for access to its listings. The site claims to screen online job listings, including industry blogs, employer sites and job boards and only offer "legitimate" jobs. The site has 50 career categories and jobs from entry-level to executive. FexJobs says it will refund payments to dissatisfied customers.
KindredHQ
KindredHQ is a career site for freelancers, independent workers and startup entrepreneurs trying to make it in the world. It's geared toward those who decided to opt out of the traditional 9 to 5 office job and go it alone—and the site's team understands that it can sometimes be very tough. That's why they created Kindred HQ, an online community where these professionals can discuss the things they're struggling with, share success stories, and make serious connections that can help them succeed in their careers.
Modern-Day Nomads
Founded by Tiffany Owens in 2006, Modern-Day Nomads is a destination for globe-trekking, creative professionals who are multi-skilled, educated, and tech-savvy, and prefer a "locationless living" lifestyle or want to utilize their wide array of talents to travel the world. The site features meaningful opportunities (many with housing) in all different industries, all over the world.
Non-Profit Sites
Encore.org 
Marc Freedman founded Encore.org with hopes of making it easier for millions of people to pursue "second acts" for the greater good. He calls them "encore careers"–jobs that combine personal meaning, continued income and social impact in the second half of life. Though it's not a job placement service, Encore.org does provides free, comprehensive information that helps people transition to jobs in the nonprofit world and the public sector.
Give To Get Jobs
Give To Get Jobs is a job board and information hub for jobs that use a sustainable business model to solve social and/or environmental issues, mainly social enterprise and corporate social responsibility.  As a social enterprise, the Give To Get Jobs team uses the proceeds to fund job creation programs.  They currently donate through a non-profit–but are in the process of creating their own mobile job training program.
Idealist.org
The nation's largest employment board for nonprofit jobs, Idealist.org has more than 1 million registered users. It also includes volunteer opportunities, a blog with stories like tips on managing student loans and a listing of events related to the non-profit world. Funding for Idealist, which was founded in 1996, comes from foundation support, donations and from fees it charges U.S.-based organizations to list on the site. It also collects fees from graduate degree programs that exhibit at its career fairs.
Click here for more great non-profit sites.
Career Advice and Mentoring for Boomers
Career Pivot 
CareerPivot is a "career design firm" for Baby Boomers who are looking to make a professional move. The site's founder, Marc Miller, believes in taking small, practical steps (or a series of "pivots") toward your new life, rather than a "leap." To help the boomers figure out what they want and how to get there, the site offers assessment tests and tools to learn about your goals; to explore your talents, strengths and working style; and help weigh your options.
Pivot Planet 
PivotPlanet, a resource for finding real-life career and start-up business advice shared by experienced advisors who can answer your questions and offer insights into their profession anywhere, anytime (for $50+ an hour), is the brainchild of Brian Kurth, founder of the in-person career mentorship company VocationVacations. PivotPlanet connects people around the world looking to "pivot" from an existing career to a new one–or to enhance their current job skills with expert advisors working in hundreds of fields. The advisors provide one-on-one video and phone sessions—and some even offer the option of in-person mentorship.
VetNet 
A site aimed at veterans transitioning to civilian work, VetNet is sponsored by three organizations—Hire Heroes USA ,which tries to create job opportunities for vets and their spouses with corporate partners, Syracuse University's Institute for Veterans and Military Families, which produces research and aims to change public policy affecting veterans, and Hiring Our Heroes, a U.S. Chamber of Commerce program. The site includes videos, resume and career advice and links to programs for veteran entrepreneurs.