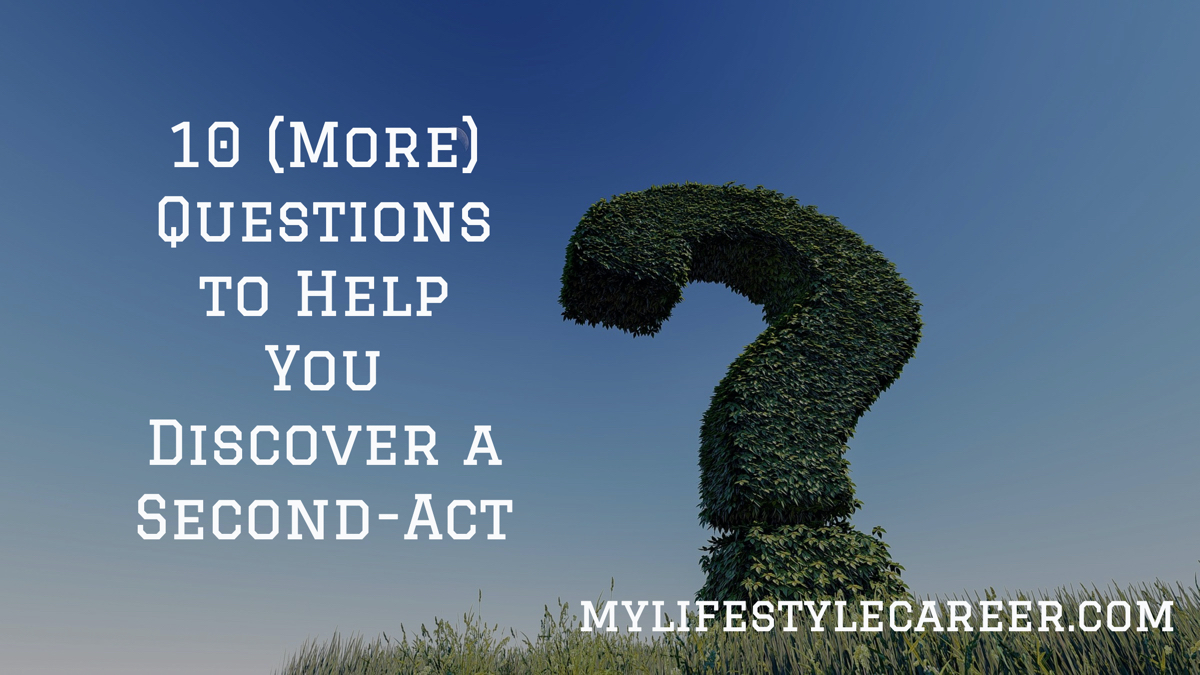 As subscribers to my newsletter know, I'm a big believer in the power of questions. So I was delighted to recently find this article The Only List of Icebreaker Questions You'll Ever Need on the the MuseumHack.com website. I combed through the list and pulled out ten questions that I think are particularly useful for readers thinking about their second acts.
After you've had a chance to think about these questions (and don't forget to follow up each question, by asking "why?") reflect on what your answers suggest about your second-act interests, values, motivators and sensibilities. And if you're game, consider discussing your answers with friends or family members too. Their feedback might provide additional insights into your next steps.
Here are ten questions to consider:
What's the best piece of advice you've ever been given?
What would the title of your autobiography be?
What fictional family would you be a member of?
What was the worst job you ever had?
If you could have someone follow you around all the time, like a personal assistant, what would you have them do?
If you could eliminate one thing from your daily routine, what would it be and why?
If you were famous, what would you be famous for?
What's one career you wish you could have?
If you could choose any two famous people to have dinner with who would they be?
If you had to teach a class on one thing, what would you teach?
Finally, if you enjoyed these questions, please sign-up for my free newsletter and get an instantly downloadable workbook of 25 Questions to Help YOU Identify Your Ideal Second Act.