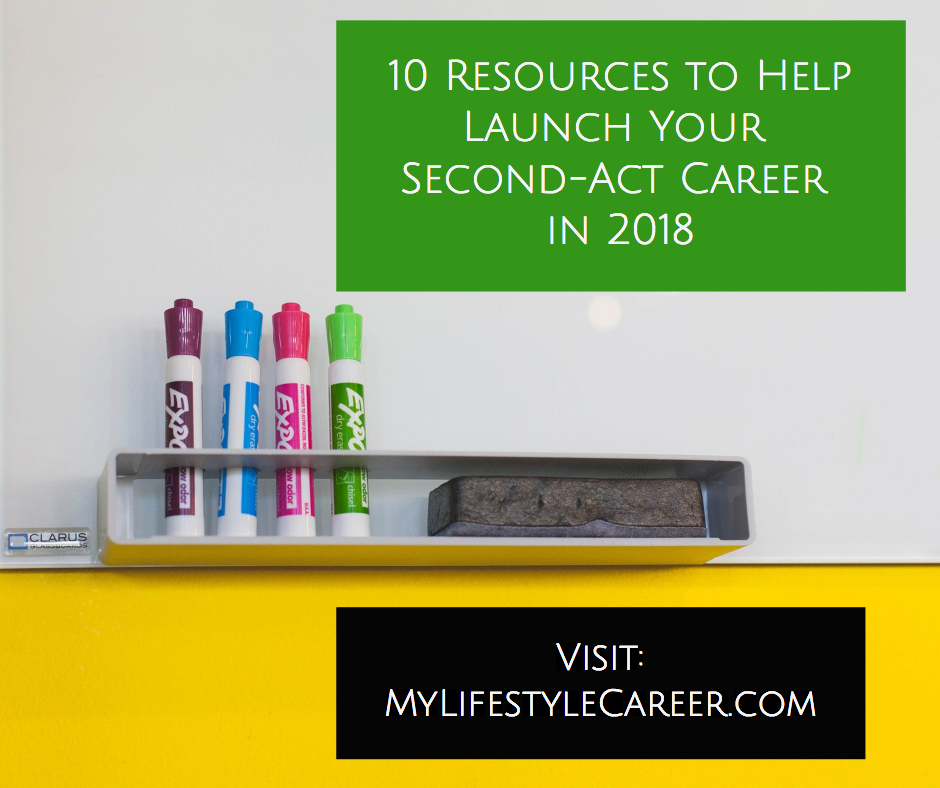 Here are some of my favorite second-act career posts and interviews from 2017, culled from my columns on NextAvenue.org and USNews.com.
10 Questions To Help You Discover a Fulfilling Second-Act Career: Here's how to brainstorm winning ideas for a flexible and fun semi-retirement.
The Great Tool to Find a More Satisfying Career Path: If you're ready to gain clarity about your next steps and willing to invest time to achieve a more satisfying future, this tool can help.
How to Choose a Second-Act Career: A fun podcast I did with MacsList.org.
3 Steps to Take to Start Freelancing: The majority of the U.S. workforce will be freelancers by 2027. This post explains how you can prepare to benefit from the freelance economy.
How to Get on a Board of Directors: Serving on both non-profit and for-profit boards are a popular second-act career option. Here are tips on how to find these opportunities.
How to Turn Passions into Retirement Income: Looking to generate income from your passions and hobbies in retirement? This post highlights four strategies to consider, along with resources to help get started.
6 Ways to Prepare to Find Part-Time Work in Retirement: Finding a meaningful second-act career won't happen overnight. But the sooner you begin to research, explore and test out possibilities, the smoother your transition will be.
Phase a Full-Time Job into Part-Time, Then Retirement: Phased-retirement arrangements are still a rarity. This article offers suggestions on the best ways to pitch your boss on a phased retirement plan to your boss.
How to Get Your Boss to Let You Work From Home: The best ways to approach your boss about telecommuting and how to make working at home work well.
How Job Hunters Can Look for Age-Friendly Employers: This post overviews an intriguing new feature at RetirementJobs.com, a 10-year-old job board and career advice site geared for people over 50.
Happy reading!