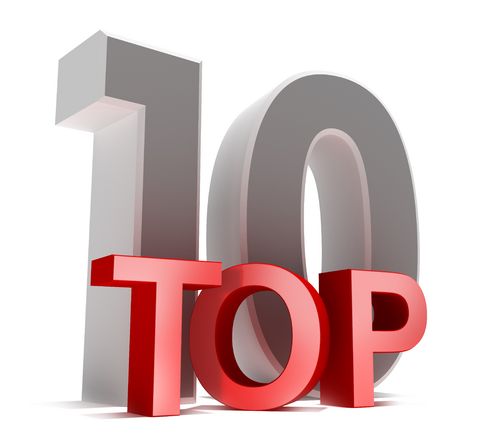 It's hard for me to believe, but this past Sunday marked my fifteenth year in business. In some ways, it seems like only yesterday that I was a coaching newbie with a freshly-stamped masters degree in hand and jitters in my heart; I was nervous about how to find clients and terrified about whether I could help them once I found them! But come they did, and it wasn't long before the jitters left, my nerves subsided and the business began to grow.  It hasn't always been a smooth ride, but after fifteen years of working with remarkable people and enjoying the immense satisfaction of helping clients explore, discover and customize more meaningful career paths, I feel truly blessed.
One of the things I love about most about my work is that every day I get to learn something new, and even at this juncture, there is still much left for me to discover about career reinvention. But all these years of working with clients has taught me a few things about what works (and what doesn't) when you try to make significant changes in your career, and now I'd like to share some of those lessons with you:
1  It's never too early to begin to plan for your future: Real reinvention takes time, and no matter how carefully you plan, the unexpected twists and turns in life make it difficult for this process to unfold according to a definitive timetable.  Knowing this, I urge you to start this process sooner rather than later, before you are forced to operate in crisis mode. The more space you allow for researching and testing options, the greater your opportunities for customizing a strong long-term solution. Begin by taking small steps: talk with friends, attend a workshop or simply make it a point to consciously ponder your next moves in a structured manner. BIt by bit, solutions will emerge as you try new things, meet new people and merge old realities with new opportunities.
2.  Frugal living aids career flexibility: I've had clients successfully make career changes in a wide variety of situations.  But all things being equal, it is always easier for clients to reinvent when he/she has some savings in the bank. Unfortunately, when you're worried about paying your bills, it is difficult to create the positive mindset needed to brainstorm new options.  From a purely practical level, a healthy savings reserve provides you with a financial cushion that enables you to have breathing room before you need to generate income. Try to make saving for your success a priority starting today, even it you can only save a few dollars each week.
3.  Consistency creates momentum: The career reinvention process can be overwhelming, but clients who work the process on a consistent basis, taking small actions several times a week, are able to build momentum that results in meaningful change.  Little actions, even those that require just ten minutes each day – updating LinkedIn connections, reading articles or researching new ideas on the Internet – add up to big results over time.  Don't feel like you need to do everything at once, but do keep doing.
4.  Plan for serendipity: After 15 years as a coach, I am still amazed by how frequently "magic" plays a role in moving clients forward. A well-planned vision attracts opportunity in the least predictable of ways; it works like a metal detector that is able to ferret out coins from underneath millions of grains of sand. As the Roman philosopher Seneca wisely noted, "Luck is what happens when preparation meets opportunity."
5.  Be true to who you are: I've had the great pleasure of interviewing hundreds of clients over the course of my career and I have yet to meet two people with the same mix of talents, skills, interests and values. Honoring who you are and what makes you unique is the first step in aligning yourself with a career that allows you to shine and radiate your brilliance to the world. Perhaps Steve Jobs summed this up best when he addressed the graduates of Stanford University in 2005 and said, "Your time is limited, so don't waste it living someone else's life."
6.  What you think you want is not always what you really want:  All too many of us fall into the trap of allowing society to define success for us in terms of money and prestige. But knowing and claiming what you really want, as opposed to what society claims you should want, is a critical link to success in the reinvention process.  It's not easy to "come clean" with yourself, but when clients are willing to let go of the glossy trappings of their careers in favor of more personally significant paths, amazing transformations happen.
7.  Attitude trumps ability: Mary Kay Ash, founder of Mary Kay cosmetics once famously quipped, "If you think you can, you can. And if you think you can't, you're right." When you believe in yourself, you find the power to try new things, take risks and better weather the inevitable disappointments along your journey.  Of course, maintaining a positive mindset is easier said than done, but thanks to the growing field of Applied Positive Psychology, there are proven methods we can practice to improve our performance in both life and career.  Here is a post about one of my favorite resources for doing just that.
8. We all need support: One of the biggest problems I see when people try to change their careers is that they feel like they need to go it alone.  But as career guru Barbara Sher laments, "Isolation is a dream killer."  When you think back to the major transitions in your life – graduations, marriage or new jobs  – chances are that you had a network of friends, family and mentors who guided, cheered and supported you through the process.  If you are considering making changes in your career, please find either a professional, a friend or a support group to help you stay focused, accountable and moving forward.
9. Don't despair if you don't have a PASSION: There is a lot of buzz in the reinvention world about finding your passion.  Obviously, as a career coach, I am a big believer in doing what you love.  But sometimes "doing what you love" can be as simple as finding a great group of people to work with – or joining a company with an admirable mission – or working at a job that allows you to use your favorite skills.  So stop apologizing because you don't have a burning passion, and instead look for opportunities that allow you to do things you like, be around people you enjoy and feel good about the contributions you make.
10. You don't need to be Mother Theresa to do work that matters: Clients often sound apologetic because they feel that their careers haven't been "worthy" enough.  But you know what?  You don't need to feed the homeless or cure cancer in order to help the world be a better place. My clients make a difference in hundreds of different ways every day by sharing their unique gifts to help others succeed.  My client Gilda, a presentation skills coach, made a big difference last week when she coached one of her clients to testify in front of a U.S. Senate committee, my client Soni makes a difference each time she teaches her young students how to play piano, and my client Shannon makes a difference when parents read her wonderful book about communicating with their children. There are dozens of ways you too can make a difference in the world sharing your special gifts through your work. In the words of Leo Buscaglia, "What you are is God's gift to you, what you do with yourself is your gift to God."
Before closing this post, I want to say thank you to everyone who helped me reach this milestone.  Thank you to my incredible colleagues in the careers world for their wisdom and support.  Thank you to my readers for your input and suggestions.  Thank you to my family for cheering me on.  And most importantly, to the best clients in the world, thank you for allowing me to be part of your journey; you have inspired me with your courage, dazzled me with your brilliance and honored me with your trust.