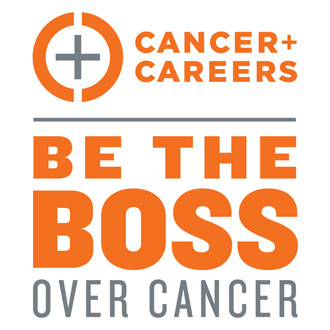 I recently presented a webinar for Georgetown's alumni career services department (welcome to the site to all who attended!) and afterwards I received a lovely thank you note from one of the attendees.
While I appreciated the thanks, what really caught my attention was this sentence, "I am on a medical leave from work due to cancer, and I am looking to transition into something that will give me the flexibility to go to my medical appointments while I recover."
Unfortunately, it's an all too familiar scenario. And as we all know, dealing with cancer is tough enough without the added stress of work-related challenges.
That's why I wanted to share information about Cancerandcareers.org. While the site is focused more on conventional employment than on semi-retirement, I'm sure each of us knows of at least one person who could benefit from this resource.
Through their comprehensive website, free publications, career coaching, and a series of educational seminars for employees with cancer, Cancer and Careers helps to eliminate fear and uncertainty for working people with cancer. It offers useful advice for people who are trying to better manage while on the job – and for those looking for work.
So if you, or someone you love, is dealing with balancing work and cancer treatments, I hope you'll take the time to explore and share this terrific resource.