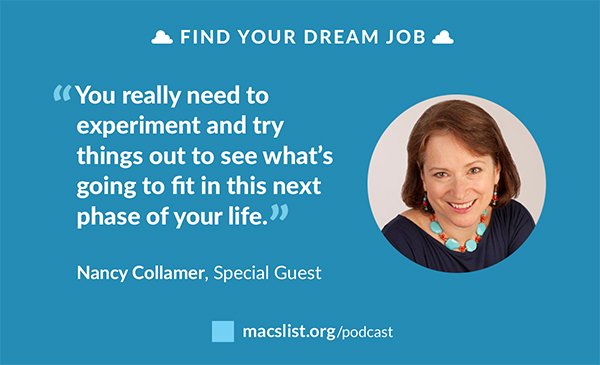 I was delighted to be a guest recently on the MacsList.com podcast to discuss how to create a second-act career. During the show I noted that many people find it daunting to plan for their second act career, and outlined three steps to help with the process:
Introspection —  Think about what you want, and how you want to do it.
Idea Generation — Get out there, and research your options.
Experimentation — Try things out, to see what fits.