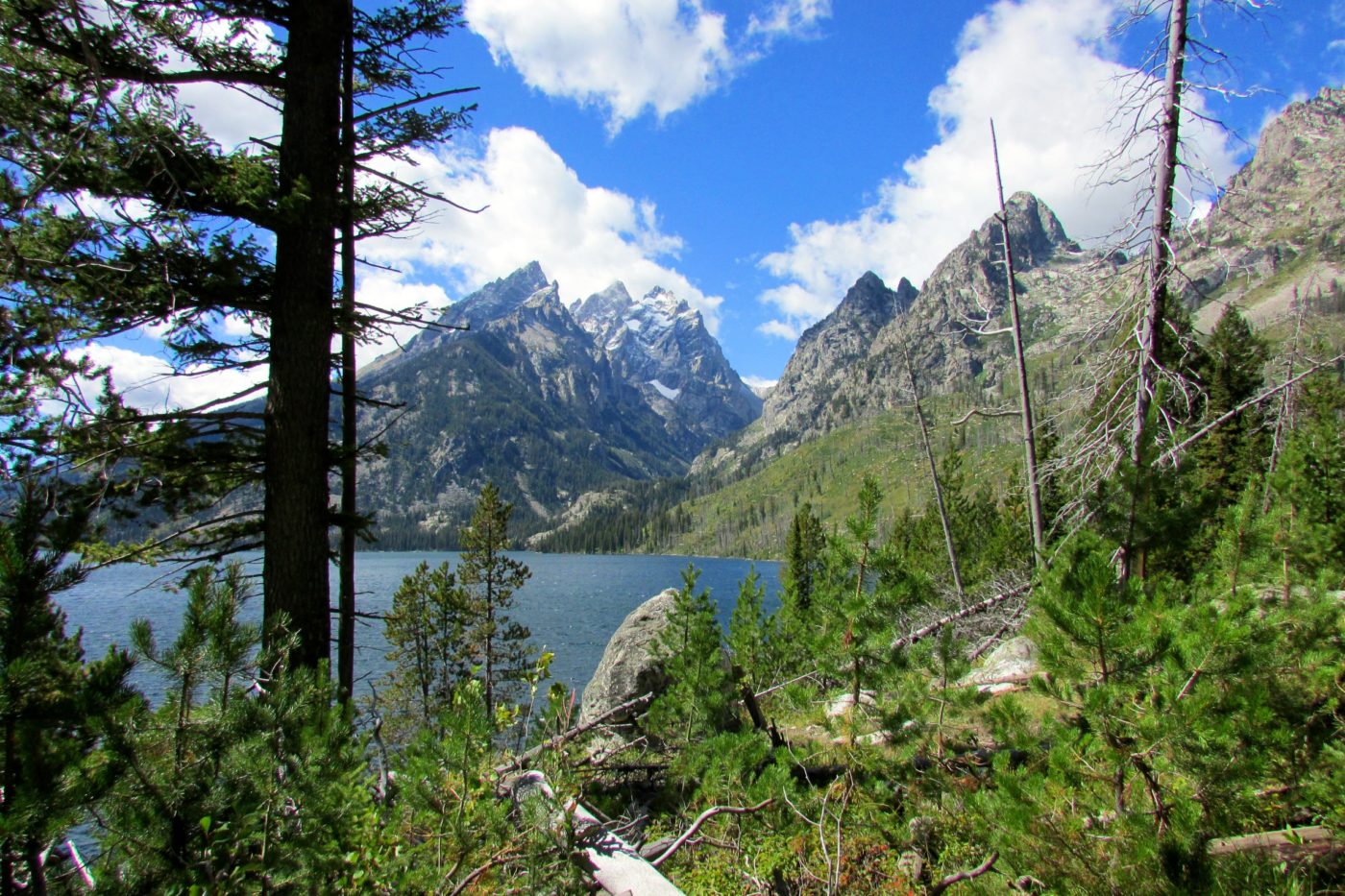 I just returned from a glorious family vacation to the Tetons and Yellowstone. It was a wonderful break in every way – incredible views, fantastic restaurants, and most importantly, a rare chance to spend a week relaxing with our adult children.
My only complaint about vacation is that getting back to work is always so tough (and I love my job). All I want to do is sit here and stare at my trip photos. As my daughter posted on Instagram about this photo of Jenny Lake: #nofilterneeded.
Alas, work beckons. So now back to you and how to get paid to travel…
Visiting the National Parks gave me the opportunity to see firsthand all the people over 50 who are enjoying second-act careers as seasonal workers. Of course, I've written about seasonal jobs before, both in Second-Act Careers and on NextAvenue.org, but this was the first chance I had to see it in action.
Because we traveled the week following Labor Day, and most of the college-age employees were gone, it was hard not to notice the "older and bolder" crowd (as Bill Berg, founder of Coolworks.com calls people over 50). Gray haired boomers were everywhere: manning the cash registers in the gift shops, leading tours and working in resorts. The naturalist at our resort, the cowboy who led us up the trails on horseback at the ranch and our tour guide at the Old Faithful Inn were all retirees enjoying second-act careers.
Of course, the seasonal lifestyle isn't for everyone. The housing in the parks isn't exactly resort quality and most workers don't get paid a whole lot (although some people do earn nice tips). But despite the low pay and menial tasks, most of the people I spoke with raved about the lifestyle and the opportunity to work amidst such beautiful surroundings. For them, the views, the fresh air and the chance to share their love of the parks with visitors offers a priceless combination.
If seasonal work sounds like an appealing idea to you, now is the time to begin planning for next summer. Here are three resources to help you get started:
If you want to work in the parks, you can search for both volunteer and paid jobs here.
The "Older and Bolder" page of Coolworks.com lists all types of seasonal jobs, including jobs in the parks, resorts and other "cool" places, as well as helpful info for people considering the seasonal lifestyle.
If you are interested in working as a house sitter or property caretaker, check out this article on NextAvenue.org
Happy trails! (and please indulge me as I share one last photo – a family hike in Yellowstone).