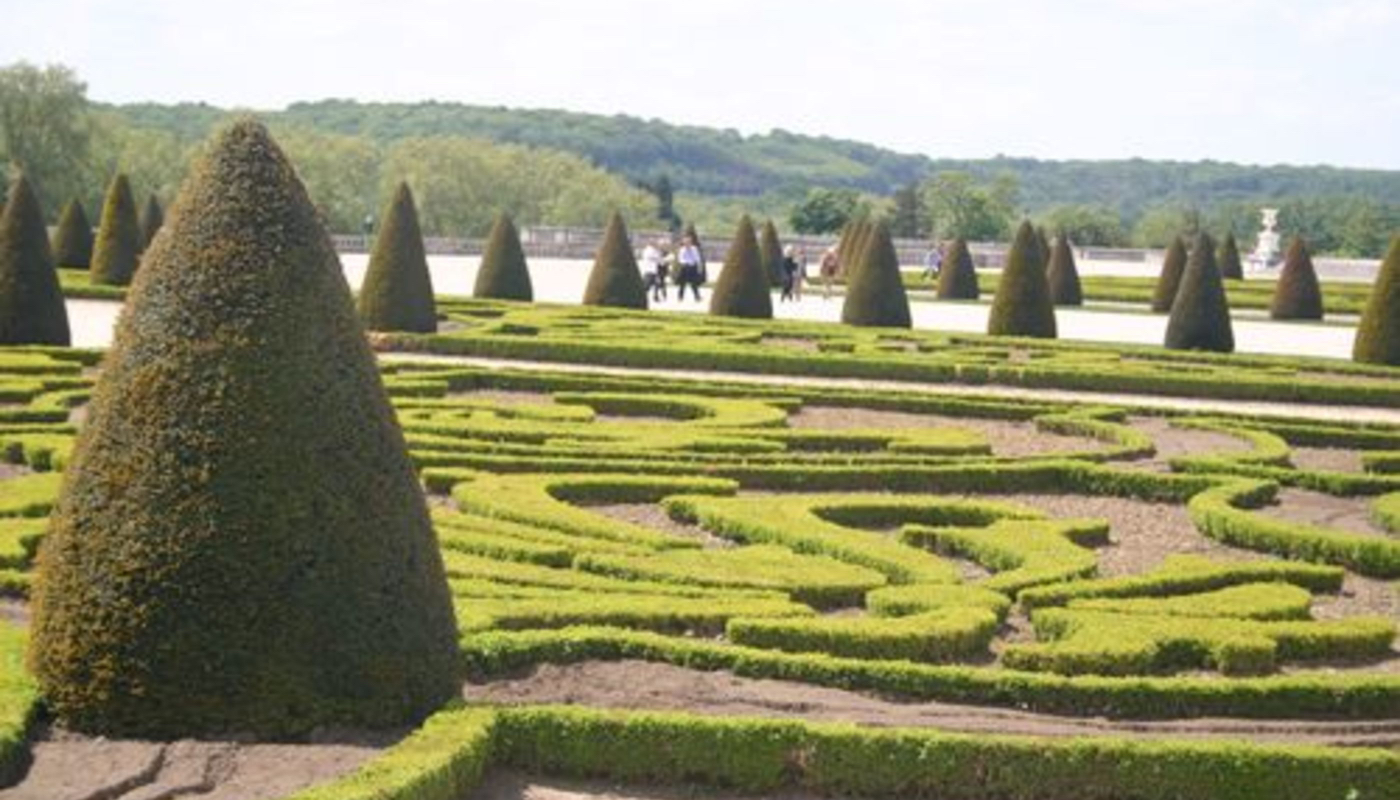 Lesson #8 – To Be the Best, Learn From the Best
There are gardens — and then there are the gardens of Versailles.  If you've ever had the good fortune of visiting there, you know what I mean. The landscaping is in a class all its own; breathtaking, beautiful and meticulously groomed.
Our little house will never come close to resembling Versailles (an understatement at best!), but our visit there was still a source of great inspiration and education. Experiencing the gardens was a lesson in scale, color, texture and plant placement; a living tutorial in design excellence. As we admired the landscape, we couldn't help but be motivated to bring some of that special "savoir vivre" back to our humble abode.
Seeking inspiration from the "best of the best" is always a wise tactic to use, whether in your personal life or in your career.  Even if you can only apply a small percentage of what you learn to your own situation, those little nuggets of information can prove to be worth their weight in gold.
There are dozens of ways to become empowered and informed by the success of others.  You can:
Read a profile about an industry leader in a trade journal or magazine.
Research the career paths of people you admire by analyzing their LinkedIn profiles.  Gather information about their prior jobs and educational credentials.
Read a biography
Do an informational interview with someone whose career you admire.
Take a class, workshop or seminar
Attend a lecture given by an industry or business leader
If you are interested in creating a new business, take a look at the websites of similar businesses to learn about their revenue streams and pricing options.
Don't feel compelled to reinvent the wheel. Use the "best of the best" as a blueprint that can be customized to better fit your unique vision. Be inspired by their greatness — and then go plant your own path to success.
Enjoy this? Here is the rest of the series:
Lesson #1: Getting Started is the Hardest Part

Lesson #2: Plant Yourself in the Right Soil
Lesson #3: If You're a Sun Loving Plant, Find a Sun Loving Garden
Lesson #4: Don't Wait to Reach for the Watering Can
Lesson #5: The Grass Always Looks Greener on the Other Side
Lesson #6: Say Goodbye to the Old – to Make Space for the New
Lesson #7: Take Time to Smell the Roses
Lesson #8: To Be the Best, Learn From the Best
Lesson #9:  Expect the Unexpected
Lesson #10: To Everything There is a Season