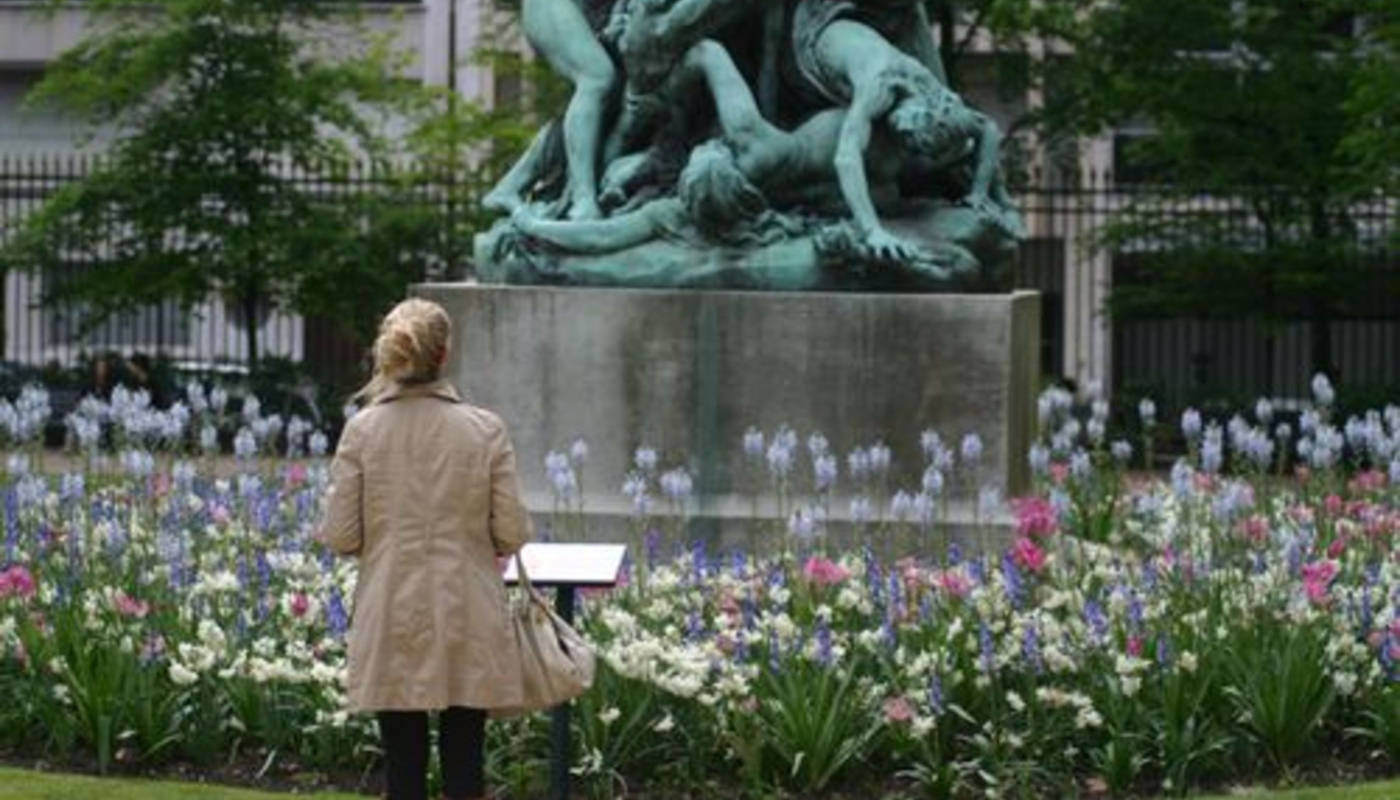 We just returned from a glorious week in Paris.  Oh la, la!  The weather was glorious, the chocolate croissants were more heavenly than promised and the gardens were in full bloom.  C'est magnifique!
Like all good tourists, we spent a fair amount of our trip touring museums.  Of course, we really didn't need to pay for admission to the museums to see magnificent displays of art.  The city is filled with art galore; sculptures in the gardens, murals in the churches, elaborate gardens and ornamental bridges that provide a feast for the eyes every place you look.
Our week of arts immersion gave me a renewed sense of appreciation for the restorative and inspirational role art plays in our life.  Sadly, we don't seem to value our modern day artists nearly as much as we should.  All too often students are discouraged from pursuing jobs in the arts because "you will never make a living as an artist."
And so in honor of the struggling artists among us, I decided to put together a list of resources for people who want to turn their love of art into an occupation.  Enjoy and please pass these on to your friends — the world could use more successful artists!
1. OOH's List of Artists and Related Occupations: The Occupational Outlook Handbook is an excellent starting point for learning more about art-related careers.
2.  Career One Stop Guide to Careers in the Arts: This career portal site provides occupational information about a number of art-related careers including art directors, multi-media artists, fine artists and graphic designers.
3.  Etsy.com: is a leading online marketplace for craftspeople.
4.  How Do Artists Make Money?:  Helpful article detailing the top 10 ways to make a living as an artist.
5.  How to Sell at Craft Fairs and Shows:  Useful advice and list of helpful resources for people who want to sell their wares at craft shows.
6. How Artists Make Money: An inspirational series from the wonderful team at NPR that profiles successful artists including poets, painters and musicians.
P.S.  Thanks to my daughter Juliana, my favorite artistic photographer, for her photo shown above of my other daughter Danielle (the art history major).